Fleet Solutions
InfoLink
The InfoLink system provides insight into the performance and utilization of connected equipment, people and processes. It provides measurable improvements in productivity, safety, uptime and more.
InfoLink provides electronic inspection checklists, inspires safe behavior, manages certifications and, most importantly, helps reduce damage.


FleetSTATS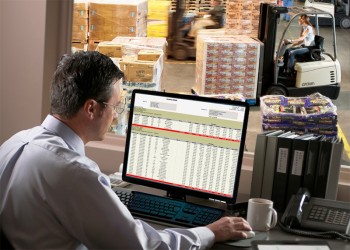 FleetSTATS Fleet Maintenance Management System provides a simple and efficient way to capture and analyze total maintenance costs for lift truck fleets of all sizes and multiple locations. FleetSTATS helps to gain visibility to parts and labor costs. The work order management system is paperless and provides electronic tracking of maintenance records.