Racking and Shelving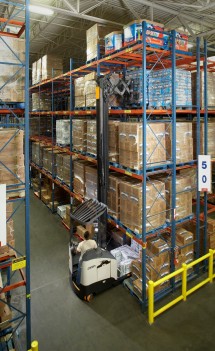 Whatever your storage or warehousing needs, OMNILIFT's professional and skilled staff can help your company improve it's storage capabilities.
You can expect the greatest impact when you involve us at the planning stage of your project. From strategic planning to budget development, we bring value and expertise. With over 43 years of warehouse, logistics and industrial applications experience, our in-house CAD specialist can configure a storage facility to increase product flow and warehouse productivity.
Our clients demand efficiency. Whether your project requires a single rack or entire warehouse of custom designed material handling solutions, you can trust that we'll provide the best racking and shelving systems for the best price.
From product selection and configuration to installation and implementation, our team is committed to ensure your project is on time and on budget.